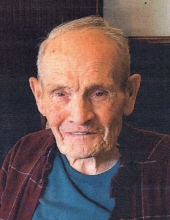 Roger J. Kimmes, age 79, of rural Hastings, died Friday, January 7, 2022. Roger Joseph was born February 15, 1942 in Hastings, MN to Sylvester and Rosella (Rother) Kimmes. He was married on September 3, 1962, to Mary Jane (Hernlem) at St. Joseph Catholic Church in Red Wing. Roger was a life-long farmer. He began farming with his dad, and later on with his own sons. He was a board member of the Miesville Mudhens from 1978 to 2001. In July of 2015, he was inducted into the Mudhens' Hall of Fame. Roger and Mary enjoyed traveling, and took many trips together in their younger years.
Roger was preceded in death by his wife, Mary; parents, and sister, Mary Ann Dahlke.
Roger is survived by his sons, Roger Jr. "Fuzzy" (Shayle) Kimmes, Dan (Linda) Kimmes and Randy (Jenny) Kimmes; grandchildren, Dustin, Lily, Hunter, Andrew (Shannon), Danielle, Alexa and Caleb; sisters, Sylvia (Steve) Bauer and Gina (Jim) Reinardy; also by several nieces, nephews, other relatives and many friends.
Mass of Christian Burial, officiated by Father Terry Beeson, will be held at 11:00 a.m. on Saturday, January 29, 2022 at St. Joseph Catholic Church in Miesville. A visitation will be held on Friday, January 28, 2022 from 4:00 - 7:00 PM and 1 hour prior to mass on Saturday all at St. Joseph's Catholic Church in Miesville. Interment will follow in the parish cemetery.
In lieu of flowers, memorials are preferred to the American Cancer Society.
Arrangements are being completed by Starkson Family Life Celebration Chapel of Hastings.